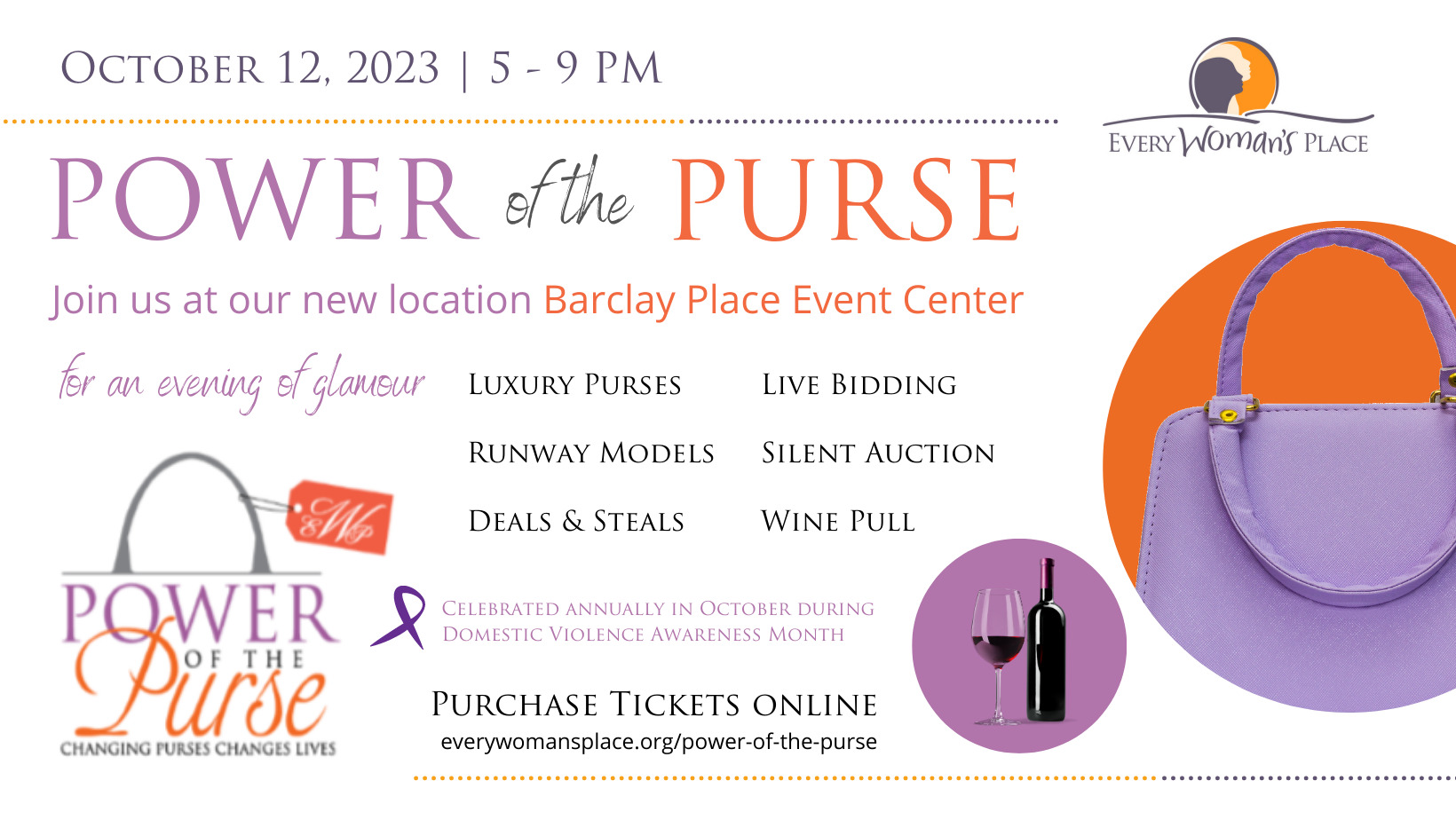 Power of the Purse 2023
Join EWP on October 12, 2023 at Barclay Place Event Center 2330 Barclay St. Muskegon, MI 49441. It's an evening of glamour and doing good, when the caring community of West Michigan joins together to change purses and change lives.
Power of the Purse brings together our community to support EWP and survivors of domestic violence, who often have to leave an abusive relationship with only the contents of their purse or handbag. Runway models, featuring prominent men in the community, showcase luxury purses to raise support for survivors and show our community that domestic violence is not "just a woman's issue".
EWP hosts Power of the Purse annually in October as part of national Domestic Violence Awareness Month. Our message is clear: violence against any individual based on their gender, their sexual orientation or identity, their race, their ethnicity or culture is violence that hurts us all…in our workplaces, in our schools, in public and private spaces.
For over 45 years, Every Woman's Place has led Muskegon County in responding to and healing the wounds of domestic violence. Each year, we meet more than 1,000 survivors of abuse and assault where they are in the wake of trauma. We follow the emergency with the daily work of empowering and healing survivors with counseling, victim advocacy, legal advocacy, housing, job training and financial literacy, and the personal support to break the cycle of power and control that leads to intergenerational violence.
Please join EWP in support of survivors as we help move through life without abuse. Help us help heal those who have had the courage to choose freedom from fear. Together, we can strengthen their voices. Together, we can change lives.
2023 Power of the Purse sponsors!